Creating content to produce worth-reading articles has always been a dilemma for some who wanted to generate entries for their websites or blogs, in order to suffice a steady flow of entries. These contents of course, should be—as what is supposed to be expected—finely created, perhaps from scratch or out of curated contents. Curation is a step in which doing so would mean sifting through different contents on the web. This would also mean that these contents are guaranteed SEO generated as such as curating is even possible. In this article, you will know how content curation can help you in terms of marketing and perhaps, it will redefine your outlook on how to create superb entries in the long run.
Content Curation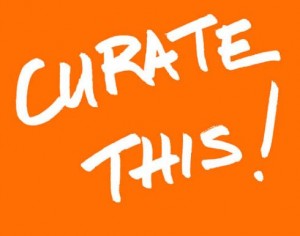 It is the process of sorting through the vast amounts of content on the web and presenting them in a meaningful and organized way around a specific theme. Which means, once you curate content, it is like handpicking deliberately useful information, to create another one or to make those entries as inspiration or as a source for generating more updated and interesting issues.
Curating helps if…
You know which contents to moderate and what to make out of it. Sometimes, this method makes the workflow fast, but at the same time, it would really take time. Curating is like scraping out the best ideas enabling you to extract them out and form a whole new level of content management. Mixed created, contributed and gathered content sends a powerful message of inclusion to customers because curation is based on brand-safe-rule and practices making it no risks of being exposed to content that is going to damage the brand.
Is Content Curation for you?
However, this method isn't for everyone. There are three crucial points to decide whether implementing a strategy to curate content is good:   Is there a dominant publication in your market? Does your topic of focus align with the interests of your audience? Is there enough content to curate out there?   One of content curation's goals is to create a go-to feed for audience members interested in your topic. If your news focus has established, dominant competition, reconsider the inclusion of curation in your content strategy. Upon making a better focus, narrowing your theme may have a better opportunity to become a premiere source for the topic. It should always focus on audience-centric information. Moreover, effective curation requires enough content to fill your quota. As a tip, make sure enough people are creating content before deciding to specialize in curating certain content.
Why curate?
Curation does not require you to replace content creation. Instead it eases some of the editorial burden. Basically, it boils down to having two roles—both creator and curator—of which content strategists are resulted to be.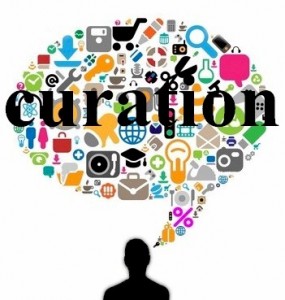 Best practices Explain why the content is important to your audience By having this as a consideration, it is undeniably true that whenever you post content, it should be relevant and useful for them. Allowing them to see its importance is a must so in that way you can imprint your brand on an article by placing your own spin on it.   Include clear links and credit for the original content This is to avoid dubious curation tactics—identify the original writer and the source of content.   Post snippets of content One example of this is Twitter. In one way or another, this can be considered as a form of content curation, by adding your own short description before the link you are to post.   Find a unique voice Associate your brand with your content. In order to accomplish this, find ways to stamp your flair on the content you share via curation.   If you have any thoughts or stories to share, we'd love to hear from you!