Every digital marketing agency Philippines will naturally want to increase their client's content's reach particularly on social media. This is a serious feat though. The secret to social media success lies in the utilization of a well-balanced approach. Distributing content will never be enough. Here are some of the important things to know about increasing your social media reach regardless of whether you are an agency or an individual.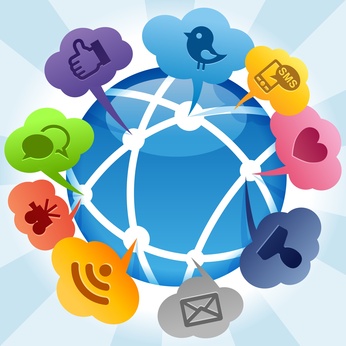 Reasons for sharing on social media
While it is true that your social media approach must be strategic just like your traditional marketing, it is also worth knowing that a social share has a lifespan. Such lifespan is limited. Further, the New York Times conducted a research about the Psychology of Sharing: Why People Share Online. Here are some of the findings:
Bringing valuable and entertaining contents to other people
Defining ourselves to other people
Growing and nourishing our relationships with other people
Fulfilling own goals and desires
Getting the word  out especially about causes and brands
More importantly, the research discovered that:
94% of the users consider the usefulness of the shared information to the recipients
84% of the users share information that directly relates to the cause or issue that they support themselves
78% of the users share information online with the purpose of staying connected to those people they are not staying in touch with
69% of the users share information as a way of feeling more involved
49% of the users share for the purpose of informing others about the brands and products that they like with the hope of changing opinion and encouraging action
What social marketers can learn from these?
There are social sharing insights that we all can learn from the figures and findings above. First, there is a need to appeal to the consumers' motivation for connecting with others. Remember that social media is called as such for a reason. Social media are not promotional platforms wherein the users are not necessarily interested in brands and products.
Second, building trust is a must before your target audience will share your information. It is true they say that you are the content you publish. As such, you cultivate trust by publishing contents that are truly share-worthy. There are instances when the content is share-worthy and yet the source cannot be trusted, so the content is not shared.
Third, simplifying the message is also critical. Facilitating sharing should mean that the contents are share-worthy, and contents become share-worthy when it is not complicated and confusing. Otherwise, they will move on to other contents that can be easily dealt with.
Fourth, give the users enough reasons to act. The information presented and how it is presented are crucial, so that the users will not set that information aside. Once they do set the information aside, there won't be any opportunity of acting upon the presented information.
Fifth, go beyond sharing. What you should prioritize is building relationships with your target audience. Again, it is not enough that you publish share-worthy contents. It is more important to respond and engage with your users. Don't share just for the sake of sharing! It will never work.
Sixth, share relevantly. You can always widen your social sharing portfolio. However, the platforms themselves are not applicable for all types and nature of business. That is, utilize the social networks that provide the greatest strategic value to your business.
In maximizing your social sharing capabilities, it takes more than publishing information. Your work goes beyond that and usually includes optimizing the information for greatest appeal. That's a challenge, but overcoming this challenge is what will bring you success.
Image credit: StaceyMyers.com
Tags: