There are instances when even those who work at SEO consulting services get confused due to the overwhelming changes in algorithms that often shake the very foundation of search engine optimization (SEO). Nonetheless, it is always advisable to go back to the roots of SEO itself once the road gets bumpy. Here are some of the basics that are always worthy of a revisit.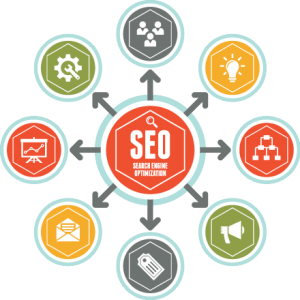 What is SEO?
In simpler terms, SEO stands for search engine optimization which is a process of optimizing a website so Google, Bing and Yahoo and other search engines will rank the site on the results pages. SEO enables the online users to search for brands, products and services that websites (or online businesses) provide and eventually buy from that website.
SEO is not a tool, software or website. SEO is an industry, practice, strategy and ongoing process. SEO is about KEYWORDS, LINKS, RELEVANCE, REPUTATION, USER SATISFACTION and USER EXPERIENCE. The goal of SEO is making a web page or website relevant enough for a query and being trusted enough by the search engine to rank it on the list.
Evidently, SEO traffic is very valuable. Perhaps, this is the reason other SEO firms choose to go black hat instead of playing by the rules and guidelines set forth by Google, Bing and Yahoo.
On-page vs. off-page SEO
On-page and off-page are two of the most hyped words within the SEO industry. Some marketers favor one over the other. But this should not be the case especially when both are vital to an online business's success.
On-page optimization covers what can be done on the website and its pages while off-page optimization covers activities taking place elsewhere. On-page SEO actually refers to the factors affecting the website or web page organic listing. These factors are controlled by the website owner. Some on-page elements are Meta tags and keyword placements.
Off-page SEO also affects the site or page's natural listing. However, since these factors are off-site, the owner cannot necessarily control them. Examples of off-page elements are page rank and link popularity.
Put simply, on-page and off-page optimization activities help the site in getting found by Google or other search engines when a relevant keyword is searched for. The activities are driven to achieve the same goals although the ways toward the ends are completely different.
SEO implementation methods
1) Organic SEO
It is used for getting natural listing on organic results pages. Organic listings appear after a user types a term or phrase on the search bar. Organic traffic is free traffic. Organic SEO uses methods like keyword research, link building and content writing.
2) White hat SEO
These are the methods that emphasize the human audience instead of the search engines. These methods are fully compliant with search engine guidelines, rules and policies. Also called ethical SEO, white hat methods are the same as that of organic SEO methods. These methods have long-term effects.
3) Black hat SEO
This is the complete opposite of white hat methods. These methods emphasize the search engines and not the users. Some examples are keyword stuffing and cloaking. Aside unethical SEO, black hat SEO is also called aggressive SEO and spamdexing. Search engines penalize sites that use these methods. For instance, Google may de-index the website for good once it is caught spamming keywords.
Main tasks of an optimizer
The search engine optimizer:
Analyzes the site structure and content
Gives technical advices on optimizing the website
Optimizes web content so it will be search engine-friendly
Creates unique and compelling contents for the users
Enhances user experience
Employs content, design and usability strategies to boost the site
Researches and analyzes keywords
Builds links
Manages online optimization campaigns
Performs competitor link analysis
Trains other individuals to do SEO
While changes in the SEO world are ongoing and rampant, there is no reason you should not refer to the basics of optimization despite these changes.
Tags: