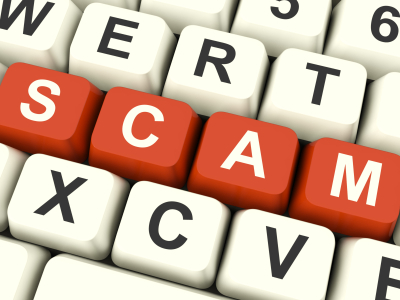 Have you ever encounter an eye-catching offer online? Do you believe it? Now, have you been tricked by a tempting offer online? Good for you, if you haven't encountered these tricky ads online yet. For some, however, these are their worst nightmare. A digital marketing agency Philippines can only inform and remind us users to be careful of these online scammers.
Of course, who would say no to tempting offers that seemed to be created for us? Sometimes, they are hard to resist hence some people grab the chance and avail the offer without any hesitations. Perhaps, these people are carried away by their emotions knowing that this might be a once-in-a-lifetime opportunity; these offers are rare.
Clever are the scammers, they know how to lure online customers to act on their offers. How can you avoid them? Well, knowing the tactics of these online customers would definitely help. Here are some of these dirty tactics.
They ask for payments (fees) BEFORE disclosing details about the deal
The standard procedure of any transaction – be it online or offline – is showing the customer the product (the offer), deciding whether to purchase it or not, signing a contract and then, paying for the product or service. Documents including receipts are intended for legal purposes since they serve as proofs of the authenticity of the transaction.
Online scammers will usually ask for the payment first before showing you the special offer. Sometimes, they will show you the offer but they will ask you to send the payment first before they will demonstrate the product. They will even offer you some add-ons if you pay now. It is a big no-no to give anyone a payment without understanding the pros and cons of the offer and without knowing what you are actually paying for.
As a paying customer, you need to be very particular when it comes to money matter. After all, this is your hard-earned money that should be spent wisely. You have to think twice and double check the credentials of the company or individual behind the offer so your money will not be wasted.
They ask – almost forcing – you to wire money
Wiring money is the fastest and easiest way of paying for online transactions. You may doubt the process, too, if the merchant is asking you to wire the money from one bank to another especially for overseas transactions. However, it should go through proper channels such as reliable and internationally-recognized payment processors. This is the most legal way of transacting online unlike offline wherein you pay with cash and get a receipt. Online scammers tend to skip these processors.
Online transactions, nevertheless, have receipts too, but you have to make sure to keep the records of it such as in your emails. Proper documentation of the payments made is also possible only if the transaction will go through the proper channels. Print these documents in case you need to dispute the transaction.
They tell you that the product is not available as of the moment
Online scammers will resort to alibis including their supervisors are currently out-of-the-country. Such an excuse will never be reasonable enough for making the customers wait especially after paying for the said product. There should be adequate inventory to match the orders; there should be a steady flow of product supply.
If they don't have something to present to you, then you have to question their credibility. There are scammers that manufacture a few products, show it to the people and ask for payment before producing the same product they show to the people.
Before making any payment, make sure that the seller has stocks, that the product is ready to be shipped and, ultimately, that the product really exist. Otherwise, you are paying for and waiting for something that you cannot have eventually.
They advertise the same product over again with different names and prices
Usually, there are official ads for an offer. There are times, however, that a manufacturer creates other advertisements for the same product under another name. They do it because their previous customers have already discovered their monkey business.
In some instances, some online merchants are selling older versions of their products and continuously offer the same customer to avail the updated model of the product.
If you've noticed that the product is advertised many times under different names and prices, don't be confused. Leave, chances are, this is a scam.
They don't have a good company background
As consumers, the SOP should be to checking the background of the company to determine its credibility. It should be complete with credentials so you can identify whether a particular company is a fraud or not.
For one, it should have a website of its own where you can check product details and testimonials, among others. If not a website, it should have a professional-looking page on the preferred social networking site. Anything that signals its willingness to reach out for the potential customers like you.
With that, it is also our responsibility that we should not immediately trust companies that appear to be fraudulent. Trust your guts and values and these will make you avoid problems that might occur later on.
Image credit: PoundstoPocket.co.uk
Tags: