The way we consume information is changing at the fastest time than any in our history. For one, a web design company in the Philippines is on the process of rummaging the digital world to build responsive sites to fit different browsers, platforms and devices like it should. The SEO world is no different. Content marketing strategy is now increasingly becoming responsive as well. Should this be the case? We shall see.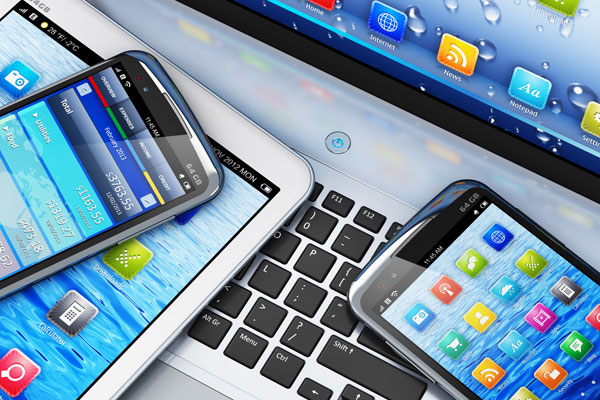 The growth in mobile device usage including tablets generally alters the digital landscape, adding another layer of complexity to already complex processes that online marketers have to deal with on an ongoing basis. While the millennials are looking forward to a mobile-first future, marketers are kind of hesitant though they know there is no other way but to move forward.
Perhaps, the biggest challenge is determining what contents to place on what device. In 2012, Google revealed that users interact with their devices differently throughout the day. To understand the multi-screen world of the users, Google came up with these stats:
90% of all interactions are screen-based
38% of these interactions are through smartphones
90% of users utilizes multiple screens in sequence
81% of these users browse the Internet, shop online, manage finances and plan a trip
77% of the users watch TV with another device (34% with a desktop/laptop and 49% with a smartphone)
Average time spent per interaction is 17 minutes on smartphone, 30 minutes on tablet, 39 minutes on desktop/laptop and 43 minutes on TV
What do these figures imply for the content marketers? People look for information hence they use a particular device. Knowing what information these users are looking for in actuality can aid writing and distributing contents. This leads us to think about the necessity of variation.
A varied approach to creating contents ensure that users are:
informed in the right way
entertained in the right way
retained in the right way
This holds true regardless of which device the users utilize. Ultimately, the improved level of creating contents can encourage the users to keep coming back for more useful contents. Such a process, continuously, leads to the need to publish fresh materials in a consistent manner.
Here's a breakdown of the appropriate contents for each device.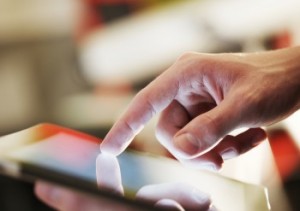 Desktop and laptop – for keeping users informed and productive
Desktops, primarily, is consumed since most users are used to using them. Desktop content consumption thereby can be the easiest target especially that brands mostly gain interactions and experiences from and through them.
Virtually all forms of content work in desktops and laptops. However, longer articles tend to have higher interaction rate.
Thus, content marketers need to present richer and more interactive contents on these devices. Materials that make the best use of the device's browser capabilities are the most appropriate. These are the contents that should be viewed on bigger screens such as product demos, reviews, and features.
Smartphones – for keeping users connected
Mobile usage peaks at commuting times. Mobile traffic focuses on chunk browsing or simply catching up with the goings-on on news and social.
During more convenient times, people also use mobile devices for transactions. In June 2014, about 1/3 of all travel transactions are conducted through a mobile device.
Responsive design remains critical at this point. This means mobile users can hop from one blog post to another or from Facebook to Twitter to Instagram. So, swiping should be comfortable and social widgets must be apparent.
Dwell time is an element that content marketers must capitalize on for greater consumption of 'chunk' contents. The best contents are bite-sized, easily-digestible contents like image-led post or listicles. Instructional materials such as recipe sites are the best examples.
Tablets – for keeping users entertained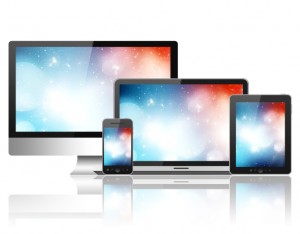 Tablets are mostly used for consuming researches presented in a way that desktops and smartphones cannot. While we often find tablets as a storage for games, apps and tools, tablets are good for reading in-depth reviews and synopsis.
Evidently, content marketing requires a structured approach. It also requires that us, marketers, understand the way our users interact with their devices. With the right knowledge of which device is used for what content, we can easily map out effective content strategies.
So, to answer the question, adapting a multi-device content strategy depends on the types of materials you write and content. This doesn't mean, however, that you should not explore the need for responsive design. But since people are always on-the-go, perhaps, you should!
Source: MOZ