Now that Mark Zuckerberg and the crew decided to position Facebook as one of the important marketing channels, imagine how beneficial the social platform will become to businesses with or without the help of a digital marketing agency. Not. What about the small businesses that rely mostly on the platform's free Facebook page and posts? How will they be affected? Is this the end of free status updates for them?
The truth according to Facebook
Facebook claims that the changes in news feed wherein a very few targeted feeds are supplied to the account owner, for instance, is not implemented for the purpose of boosting revenue. Instead, it aims to make the experience as pleasant as possible. Facebook can share more than 1,500 stories to any user upon logging in, all of which can be consumed in one whole day. The news feeds that we see today are the best stories there is, according to Facebook.
If you want your branded post to be shown to the right audience, then you must pay Facebook to consider your posts as one of the best stories. No matter what the argument is, it all boils down to paying Facebook so the branded free post will be shown to your target market.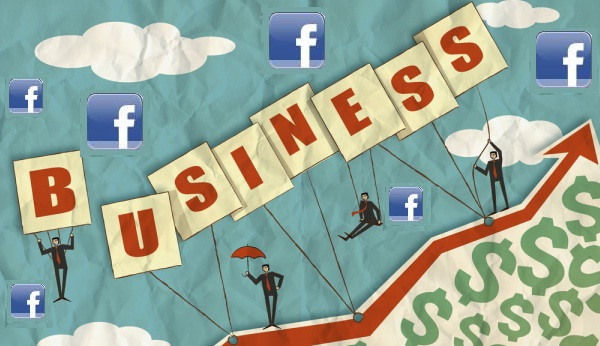 How the small businesses see it
Small businesses regarded Facebook as a free platform because these businesses can manipulate Facebook in the way an individual user does. Today, there are more than 30 million small businesses with active pages and 19 million on mobile. The steps taken by these businesses are modest including creating a Facebook page which is basically for businesses, updating status, uploading product images, offers and discounts, etc. There is nothing completely wrong with this.
Facebook has more than 1.3 billion active users with 829 million active users monthly and 654 million active users on mobile monthly. For any small business, these figures are huge! Hence, you cannot blame them if they get upset with the current situation. One brand even broke up with the social giant publicly, saying that Facebook now sucks for brands.
The points of view of the experts, on the other hand, are completely different. Facebook, while it is provided free for the users, is a business entity whose main job is returning value to its shareholder. Generating revenue is the first agenda, so advertising your business for free in Facebook is essentially non-existent.
The only premise is that if you want to target the right customers at the right time using the right posts, then pay Facebook to do it for you. That is, if your marketing budget allows. Since we are talking about small businesses, we cannot expect a high budget percentage. In fact, some small businesses have no marketing budget at all! When they had, it is not even 1% of the marketing budget of the big companies.
Not so fast…
The good thing is Facebook also offered a few tips so the small businesses can still appear on the best stories list at a minimal cost. If you still want to do Facebook without spending a penny, then stop at #4.
1) Timing is key. If you are a pizza parlor owner, make sure that you post an offer during Fridays, 4pm and not during Sundays, 6am.
2) Post relevantly. Of course, as a pizza parlor owner, you wouldn't want to publish anything about violence, wars, etc. or anything that will cause to lose the users' appetite.
3) Post regularly. Again, pizza parlor owners must not post craps that only annoy the followers. READ: Don't flood the feed with almost-the-same contents.
4) Post images and videos. Make the pizza come alive! Images are ideal for engagement.
5) Try Facebook Offer. If your page has more than 50 likes, you are allowed to create an offer. You are the one to set a lifetime budget for your pizza offer (buy 2, get 1).
6) Boost important posts. Create a post and make sure more people will get to see the post. Targeting features are available wherein you can target the people in your vicinity where your pizza business operates.
While the developments are blatantly discouraging for the small businesses, this does not mean removing Facebook from your social media marketing strategy. Facebook remains to be a good venue to interact with your customers and prospects. After all, it is primarily a social site.
Source: Business Week | Groovv.com