Attention: Online Marketing Agencies and Brand Owners
Essentially, the ever-growing mobile environment can no longer be ignored. Such an environment gives birth to other worth-exploring sub-environments such as mobile PPC. There are still many areas that an online marketing agency must explore.
Nonetheless, brand owners should also familiarize themselves with the process to determine whether to jump into the mobile PPC bandwagon or wait for a few months before finally deciding.
Read on before you decide.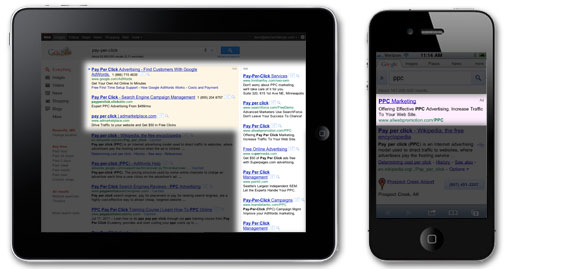 The  mobile users
In understanding the overall context of mobile usage, it is vital to understand the behaviors that drive mobile users. That is, one must have a good grasp of how people searches and what they are searching for using their mobile phones.
1) Information researchers
Majority of the people use their mobile phones to look for information. Examples of the most commonly searched information are directions, name of establishments, opening hours of the establishment and contact details of the business.
2) Product buyers
Plenty of users also buy using their mobile devices. Bing noted that the majority of the users who buy through these devices are impulsive buyers. An example of items that convert pretty well on mobile is housewares.
3) Multi-screen viewers
More and more users are also into multi-screening. These people use their mobile phones in researching for information perhaps while watching TV. In most cases, they research about a product that they've seen on the television.
4) Searchers then buyers
Consumers who initiate a search using their mobile phones or tablets often completed the transaction through a PC or laptop. In May 2013, Google reported that about 77% people searched for a particular product or service on mobile, but converted through another channel. Approximately 40% made a purchase through a PC and 38% purchase the item offline.
The growth of the mobile environment
Evidently, mobile usage is in full upswing up to this very minute. Even Google predicted that, at the end of this year, the mantra will be mobile-first. There is also a study that estimated that mobile will account for 50% of Google's paid search clicks by the end of 2015.
In 2013, the mobile click share in January was 21.8%, but by December, it was 34.2%. This makes mobile accounted for 1/3 of the paid clicks on that year.
An0ther study also solidified the importance of mobile in paid advertising. It claims that in March 2013, 73% of all mobile searches triggered follow-up actions. About 28% of these searches also resulted in conversions.
Reasonably, we can expect the growth of conversions through mobile PPC. Those brands and agencies who will fail to capture its essence and benefits will lose out big time!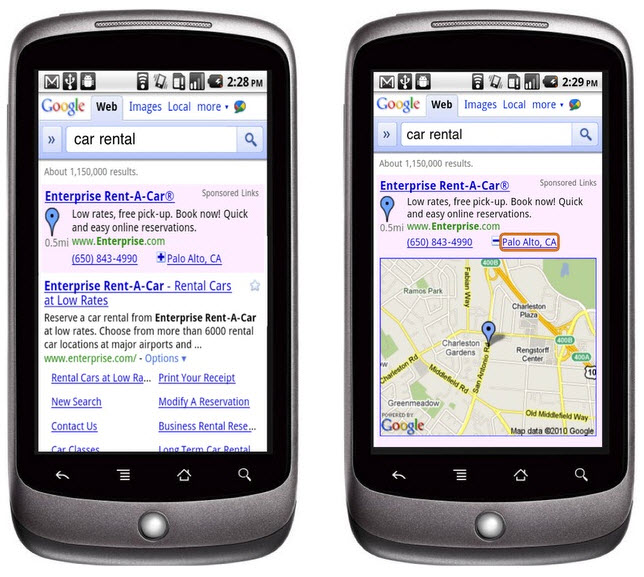 The mobile PCC strategies
Mobile ad copy
When creating an ad in AdWords, consider opting into mobile. Mobile preferred ads are not needed so Google can display the ad on mobile devices. Since the ad is opted into mobile, the ad will be optimized for multi-screens.
This is more so when you make wording mobile-specific. So, include the word 'mobile' if possible. Simply, the technique taps into the expectation of the users that this particular ad gives users a good mobile experience. Did you know that ads mentioning the word 'mobile' receives twice as many clicks as those that don't include the word?
Further, emphasize immediacy. Aside from the word 'mobile,' you can also include 'Buy NO,' 'Ships TODAY,' '24/7 SUPPORT', etc.
Mobile ad extensions
Ad extensions also contribute greatly when targeting the mobile audience. The most important ad extensions are:
Site link. Highlight 'Call Us' as well as the driving directions. AdWords allows designating the extension as mobile.
Location extension. Show the opening and closing hours.
Call extension. Put the contact details. However, make sure that there is someone to answer the phone. AdWords allows scheduling so call extensions can only be shown during office hours.
With the growing importance of mobile for modern businesses and customers, it is crucial to do mobile better and do better mobile! The goal is to do mobile and drive traffic to the store or to call. It is either you take the plunge or be left behind.
Image credits: SearchLaboratory.com | Wordstream.com | HireaMarketer.co.uk
Tags: