Social media marketing (SMM) and social media optimization (SMO) are some of the words thrown around in digital marketing. It's entirely different from search engine marketing (SEM) and search engine optimization (SEO) as it covers a larger playing field compared to the social media platforms.
Like services of varies digital marketing firms, SMM and SMO are becoming powerful strategy and campaign to leverage business goals and targets. Since most customers are now online, it's a must for companies to diversify their marketing strategies.
Why Invest in Social Media Marketing (SMM)
On average, Facebook has 2.2 billion active users in the last quarter of the year 2017. Instagram has 800 million monthly active users where 80% of its population comes from different parts of the world. Twitter has 330 million monthly active users. These numbers show users who can be your audience and customer. Signing up for a social media platform enables you to build an account to reach these users to market your products and services as well as inform them of your brand. Thus, social media is a communication channel. It provides content while establishing engagement with your audience.
There are several social media sites, but these five are the most popular among users:
Facebook
LinkedIn
Twitter
Instagram
YouTube
There is no right or wrong social media platform, but it pays to be in an online community where a brand can acquire most of its audience. Thus, it pays to ensure that the business and the user will be using the same platform. That way, the firm takes the highest return on investment (ROI) from its niche.
How To Integrate SMM to a Business Strategy
Start by setting up accounts on chosen sites. Signing up is free while deleting the accounts is simple so it's a quick way out in case the marketing strategy doesn't work out. Still, some social media sites offer targeted campaigns through paid ads and promoted posts. These features help the company concentrate on specific demographics which is helpful in gathering data for crafting campaigns.
The bulk of the work of SMM comes in maintaining the feed. The content will be the users' basis to know, like and trust the business. Content planning must be part of the process for SMM to become successful. Other than the consistent posts on social media accounts, engagement is a must to maintain relationships with customers and share information about the product or service. Using a post automation tool keeps the social media feeds updated without struggling to catch deadlines. Combing the tool with an editorial calendar takes off the pressure of pulling off the marketing campaign.
The audience will grow along with the business so outsourcing a social media manager will be beneficial to manage campaigns. An additional hand efficiently builds a highly visible relationship with prospects and spread content to turn visitors into loyal followers of the brand.
Social media sites have billions of monthly online users, an untapped market by several brick-and-mortar businesses. Though users have preferences, having them as part of your audience is better than losing the opportunity to increase your online network. Integrating SMM into company marketing strategies results to high ROI especially when a campaign is a hit
Now that SMM is out of the way, what about Social Media Optimization (SMO)? What is the difference between SMM and SMO? Does an enterprise need to implement both online marketing strategies?
What is the Fuss about SMO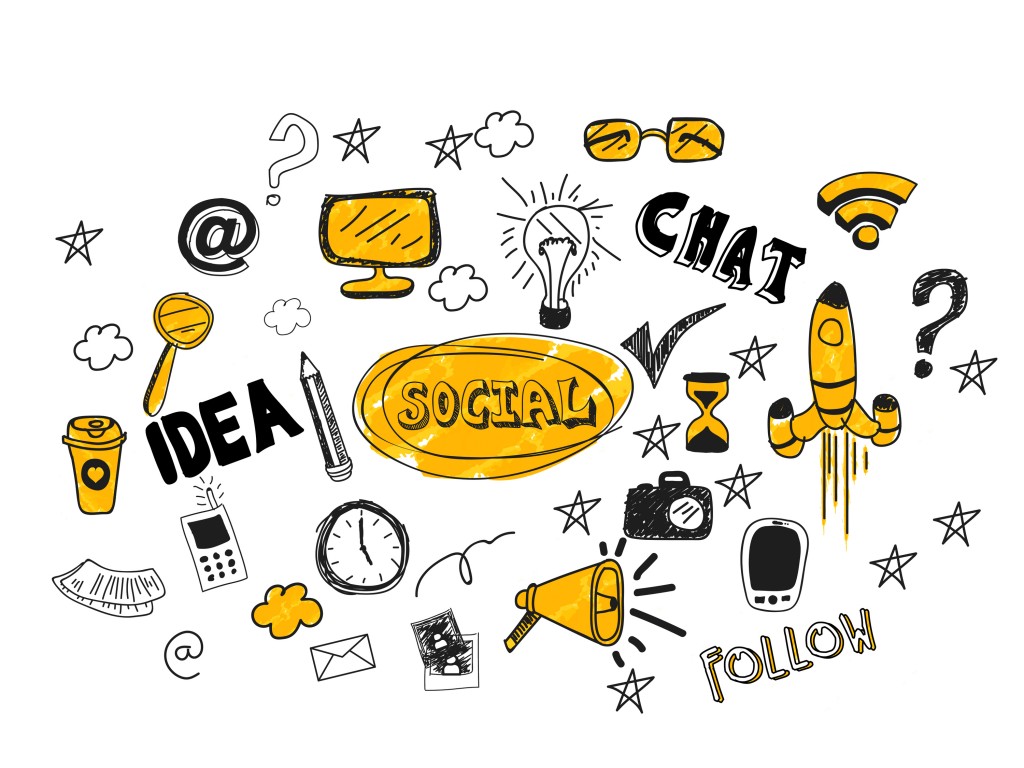 Social media optimization (SMO), which is also called search marketing optimization, is the process of improving a website to make it "sociable." Digital marketers and webmasters optimize their site to make it visible on the web. SMO provides the audience ways to connect and interact with the business.
The techniques in SMO aims to drive traffic to the site through the brand's social media presence. The process boosts site ranking which may also increase conversion rates. Furthermore, it solidifies the business' brand as quality content and engagement become consistent across all channels. SMO focuses on a website's traffic and data with the help of SMM. Meanwhile, SMM centers on publishing content, spreading awareness, and maintaining engagement on social media platforms.
Business must implement both to support their digital marketing strategies. SMO will not exist without SMM while the latter can stand on its own. However, practicing SMM without the support of SMO doesn't maximize the influence of your brand.
Social Media as a Powerful Marketing Tool
Like everything on the Internet, social media transforms with the blink of an eye. Platforms started out as online messaging systems until they became tools to publish content real time. It pays to invest on SMM and SMO to gain access to markets and industries across countries. Before diving into a marketing strategy, remember to take the guesswork out of working on an online network. Knowing the stipulations of each platform is the key to successful marketing implementation.