The choice of mobile app development platform says so much about creating a flexible app that can also reduce operational costs in the long run. In a study conducted by IBM, more than 75% of the respondents put mobility as their topmost business strategy priority. Why not when mobile apps are considered to be the most effective way of reaching out to the prospects and customers?
The problem with businesses today especially startups and small businesses, however, is taking matters on their own hands, building a mobile application through free platforms online. In the end, they themselves discover several issues along with the platform used and the apps itself.

These issues might have not materialized if the business chose the right platform for its app and the right app development team right from the start. Web designers and developers are equipped with the appropriate tools. They also have access to the most efficient platforms, two of the widely-used are:
1) Content management framework
These frameworks are much like content management systems albeit being more flexible. The frameworks provide essential mechanisms for app developers to expand the app's functionalities. Examples of these frameworks are Drupal and WordPress 3.
2) Web application framework
These frameworks are more flexible than content management frameworks, and the apps developed through these frameworks can have more functionalities and better performance. The frameworks are codes-based which means only the experts can use them to develop custom app development. Web app frameworks are actually designed to enable quick application development even those performant apps. 'Performant apps' is a term that Microsofties create to excellently performing applications. Examples of these frameworks are Ruby, Cake, Zend and CodeIgniter. Evidently most web app frameworks are PHP.
Important factors to consider
In developing an app, visions are changed into initiatives which are then changed into digital success. Choosing the most suitable platform doesn't deviate much from buying a house or car. Due to profound ramifications, businesses cannot afford to waste resources by taking these essential factors into account.
Platforms supported
A crucial step in understanding the mobile usage of your target market may be required. Are they more into Android or not? Are they using Apple, Blackberry or windows phone? Are they using smartphones or tablets? The answers to these questions will be at the frontline of business-based app development.
Resources and tools used
For complex apps, template-based platforms are a no-no. The goal is creating apps as quickly and cost-efficient as possible for Objective-C and Java, among other coding languages. Remember that app development, management and update can be a costly endeavor. Crucially, the app platform can put forth resources that offer the most versatility and code reusability and thereby much better cost-effectiveness.
Cloud scalability
Crashes are unavoidable especially with dense traffic. Such a problem can be addressed by cloud servers. Eventually, the apps will get more traffic. The more users are using the app, the more the app may croak. App development platforms offering cloud scalability can certainly adapt to your business growth.
Analytics integration
Monitoring, analyzing and tracking app usage is critical so you'd know where the application is headed. Customized tracking, for one, gives any business distinct advantages in gathering useful information that can be transformed into valuable business insights. These can improve the results of app-specific usage as well as the operation in general.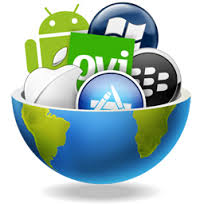 White label solutions
Leveraging resources of the platform is also critical. App features matter in a way that the platform must be mature enough so it may handle different aspects of the app lifecycle. Fortunately, we no longer have to deal with merely buying a product that lacks post-purchase support.
In the digital era wherein businesses are given the choice of the right tools to use given the unique circumstances, making a mistake is unnecessary. A business that is in the process of choosing the right platform for its own application must not lose sight of these important factors. These are the basics that can guide you in making an informed decision.