Mobile apps aren't just to fill our phones or eat the memory space. We need one because you want to accomplish one of the many tasks that must get done. Sometimes, you just need one to make life comfortable and hassle-free.
The year 2018 looks bright and positive the tech industry ended the year with a bang. New devices,   improved face and voice recognition, different interfaces, and bitcoin gives digital marketing Philippines a lot of catching up to do. On the other hand, us user don't have to wait another year to find the functions we long in apps. Here are three apps we wished we had back then but are available now.
1. Samsung's Weemogee
Recent years, we had text-to-speech. The rise and development of voice recognition algorithm and voice user interface (VUI) led to the birth of Weemogee.
Weemogee, a chat app developed by Samsung, translates phrases or conversations into emojis. Each symbol bears weight as emojis are somehow a language of their own. The app is useful if you struggle with written words. No idea with how to drop the bomb to a crush? Type in what you want to say and let the app do the work for you.
Unfortunately, emoji-speak is an informal way to converse with others. Avoid sending an emoji-filled conversation or to clients unless you plan to get fired. On the bright side, people with aphasia can benefit from the app. Aphasia is a neurological disorder that prevents a person from producing and understanding speech.
Hence, the app isn't complicated to use. It has the same predictive text features from other favorite messaging apps, such as iMessage and Facebook Messenger. It's currently available for Android users. The iOS version is still in the works.
2. Curated Coffee Guide's Filtru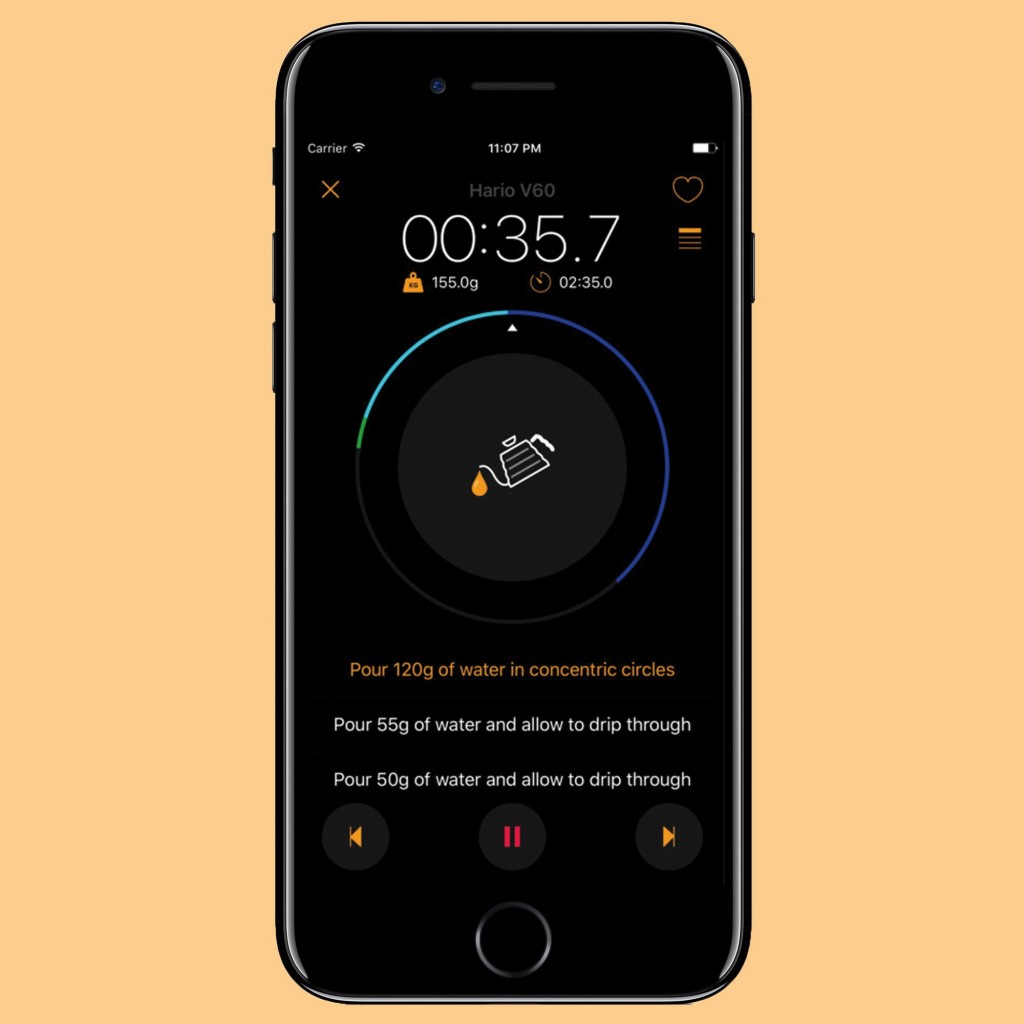 We don't have to fuss over stale coffee, hire a barista or get in a line of our favorite coffee shop. There's now an app that guides us through the art of brewing the best cups of coffee in town. Curated Coffee Guide created Filtru, a brewing coffee timer that tracks your caffeine intake as well. That way, you won't exceed the recommended amount of caffeine intake each day. You can access this feature by connecting to HealthKit – available to Apple users.
The app allows you to connect to one of four supported Bluetooth-enables digital scales for a fantastic coffee experience. It features a timer signaling the best time to pour, stir and wait for the brew. It also covers water flow speed. (How cool is that?) The steps to various brewing methods are under the timer along with other details to prepare the drink
There are nine recipes in the app:
Chemex
AeroPress
Hario V60 (Pourover)
Bonmac Dripper
Beehouse Dripper
Kalita Wave (Pourover)
Moka Pot (Espresso)
French Press (Cafetiere)
Siphon
Most of all, it allows you to sign up for a free account. The account enables you to share your favorite brews with friends and other caffeine enthusiasts.
3. LogMeIn's LastPass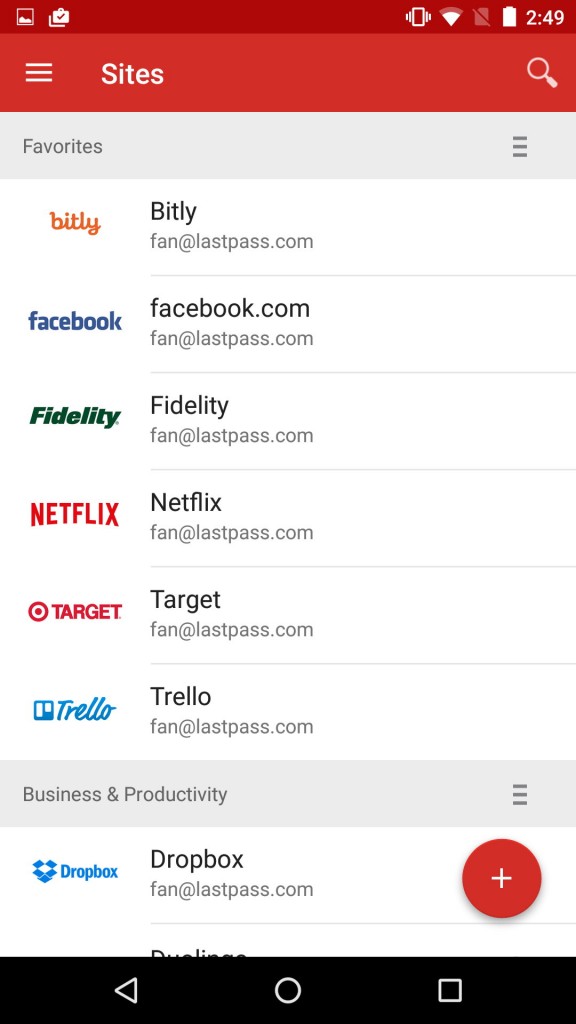 Nowadays, it's essential to have various online accounts to be on top of social circles. The accounts also help us to have updates on the activities around us. The creation of each account comes with a personalized username and unique password. Thinking of a password is hard enough, but how about remembering them?
That's what LastPass is meant to do. It is web-based password manager that provides a secure and organized way to manage all your online accounts. It's also useful for generating hard to guess passwords. The app features a vault for safe-keeping passwords, notes, credit card information and other information about each account. Besides safe-keeping, it also has auto fills password forms on mobile browsers and other mobile apps. The feature is ideal for those who wish to spend less time on typing as well as for lazy bums. Since it contains several sensitive information, the vault requires a master password for access. It also has fingerprint scanning and a time limit on how long you wish to keep it running.
The sharing and sync properties of the app add to the convenience of the users. You can share passwords straight from the app. You can also export and send a folder of passwords when you upgrade to LastPass Premium. When you apply any changes to any information on the accounts, the user having access will also get updates on the changes.
Most of all, it has an Emergency Access Feature. All it needs is a designated contact. All of these features are available as long as you can log in to your LastPass account.
Got some time to spare? Download these apps to your smartphone now! Try them out to make the wait worth it.
Tags: