Three crucial things exist for businesses to consider. These don't include profit all the time. Instead, these involve attracting prospects to the enterprise, converting them to customers and using their consumption patterns to make them loyal to the brand.
The challenge nowadays is widening the customer base especially now that communicating and interacting with them transcends across different platforms. Smartphones and tablets are part of these platforms.
Businesses can benefit from mobile applications. From the productivity app for salespeople to the CRM and other attribution platforms, they are various ways to integrate mobile apps into the business process. Here are some benefits of having an app or two in the business.
Mobile apps for businesses speak simplicity.
After the mobile business app is configured and ready to download on mobile phones, existing customers will have have a chance to gain news, updates, and company policy. They also have access to exclusive products and services because the brand uses the app to have a deeper connection with its customers.
Having an app is a form of marketing as it lures prospective clients. Downloading the app entails interaction. The apps allow new customers and consumers to explore what the business can offer.
Hence, the app must be easy to navigate. Prospects must be able to have a full experience on the site or app without too many distractions. It's easy for any person to discard the app if it isn't user-friendly. It only takes five seconds for an individual to veer away from the screen.
Mobile business apps convey convenience.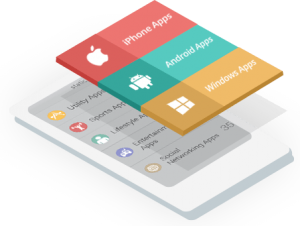 Convenience works in both ways, that is, for the business and the customers. Business apps become a lucrative profit stream when those who download it conduct their affairs on it.
On the other end, prospects will only download the app if they think it contains the information that he or she needs. Content is still king even on the mobile platform. Therefore, businesses have to be very particular with the information presented on the apps.
Mobile apps manifests directness.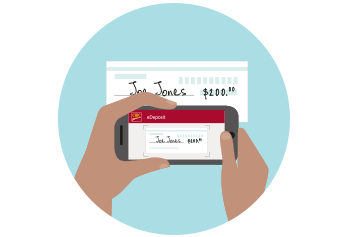 A business mobile app will tell you what to do, how to do it, and why you should do it. Okay, these may be common sense, but it is always a welcome idea that a business mobile application can actually remind the customers of the newest items in the store, retail branches, sale dates, etc. These are all possible with just a tap on the screen. Can you imagine how many people will come rushing to your store when your business mobile application reminds them of a 'buy one pair of shoes and take 1 for free in 12 hours?'
Mobile apps for businesses display diversity.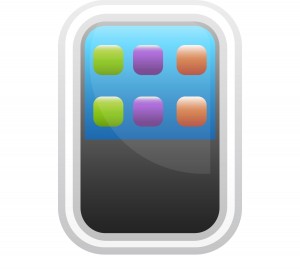 A mobile application proves to be an effective marketing avenue. Based on a recent study, mobile messages are more successful than email messages regarding open rate. The latter has 22% success rate while the former has 98% success rate, which means that mobile platform can grow the business faster than email platform. Not to mention, companies can take advantage of such by sending promotions-based mobile messages. For instance, the message may contain information on a recent promotion with downloadable voucher or gift certificate redeemable at the physical store.
Mobile apps for businesses can attract, convert and retain customers. The benefits above are proof to the value-added of mobile applications. As more people are tuning into their smartphones for their social activities, mobile apps become a profitable venture for companies.
These apps must have clarity, simplicity, and convenience. They must provide ease to end users and information to its stakeholders. When all of these are present in the app, the only thing left to do is to wait for prospective clients and customers to get attached to the bait.