Search Engine Optimization – one of the key points in your overall search engine marketing strategy.
While some experts would argue how this item is no longer placed on a high pedestal in the digital marketing arena, there are also a good number of marketers who think that SEO's impact on their online content is indispensable.
This is why professionals working for industries such as an SEO company in the Philippines always make sure that their digital content abide accordingly to the metrics set by search engines. This year, we've seen crucial changes in this metrics including the recent Penguin update by Google.
With this change comes the need to be more careful and relevant on those things you put up online. Below are some crucial SEO tips any web content provider could use this 2016.
Be human when you write.
There are times when we're so bent on providing content that we end up writing something merely for the sake of it. We forget the more important aspect of being connected with our readers by talking to them.
Search engines measure relevance using the feedback given by your readers. And the best way to encourage people to drop a comment or hit that like and share button is if they feel some degree of attachment and relevance to whatever you're talking about. Write the same way on how you talk to someone – of course with accurate grammar.
Use relevant keywords for your blog images and videos.
One of the most common mistakes a lot of content provider commit is the inability to maximize the usage of image captions and video descriptions to promote their blog's keywords. Using relevant and appropriate keyword is vital since it's the closest thing you can get to actually pitch your relevance to the selective search engine metrics. Avoid using random image labels and start using relevant ones.
Strategize on how to use links within your site.
While your job is to ultimately create something useful and new for your readers, this doesn't mean that you'll have to completely forget about your previous posts. More often than not, they can be relevant to the current one you're writing.
Don't hesitate to insert its link to your current post to allow readers to check it out.
Link to external authority sites.
Other than the links to your internal pages, it's also vital to recognize the presence of authority sites on the same niche as your website. Link to their posts that are related to the content you are creating. This helps enhance your visibility.
Mention keywords appropriately.
There several areas where you could mention keywords but the most important ones should be found on your blog title, its permalink, your blog domain name, description and article body.
Create a solid and relevant permalink.
WordPress uses a default permalink format that involves the full title of your article. Some even have numbers that provides distinction from one post to another. To make your content even more visible, create short and straight-to-the-point permalinks. If you're writing a book review, for instance, then changing the default one to something that looks like: 'book title' – 'review' is more SEO-friendly.
Ensure the fast loading of your site.
Items like gifs, videos and large images contribute to the slow performance of your site. Remove those that are not necessary to encourage fast page loads.
Avoid changing domain names often.
Post and the overall website traffic are highly affected every time you change your domain name. More importantly, avid followers who have your site in mind might not be able to find you on their searches if you change your domain. This is why planning a domain name beforehand is highly crucial.
Spend time on creating variety of content types.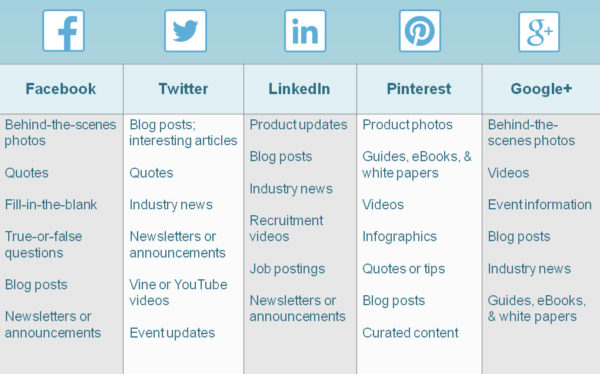 Articles are the most common types of blog posts. However, it's not everything. Experiment and create videos, slideshows and infographics for a change!
Stop minding quantity over quality.
To many companies and even individual bloggers, Google ranking is equated to more content. While producing more does matter, it won't receive good SEO reading if those posts are low quality. Rather than tire yourself out in producing post after post, better invest more time in assessing the efficiency and quality of the one you're making.
Invest on high-quality writing at all times.
There's no excuse for bad grammar. If you want people to keep coming back to your site, write accurately. Edit posts before you hit publish.
Consider asking other reliable sites to link to your own.
This is optional but would greatly help your site's visibility and reputation. If you can get high-traffic site to link to your content, then there's a good chance that you'll attract their group of followers to your site too.
Make your website design easy-to-use and responsive.
Many users are now on mobile so there is no reason why you should shy away from making your website highly accessible on those devices. Make sure there are no complicated navigation options and annoying ads suddenly popping out of nowhere.
Be consistent.
This is primarily concerned with your schedule. How often do you post? Creating one knockout content once is not enough to bring good traffic to your site. Being consistent in producing quality posts is what builds up digital trust.
Engage through social media.
Whether you like it or not, social media has now become part of online marketing. Other than relying on the metrics followed by search engine, it would help to do your own part by sharing posts across different social media platforms. The more active and accessible you are for your readers, the better.
Get your top guys, your CEO, for instance to blog.
Lastly, consider asking the top executives in your company, organization or group to blog about something. A content written by someone in authority usually has more chances of getting a good exposure than stuff written by a total noob. Of course, this doesn't guarantee immediate traffic and followers, but it will surely add credibility and identity to your site.
---
The best way to gain more attention from your target market online is to befriend the search engine. To do this, you'll need to understand how it works by closely following the guidelines it has set through SEO.
Evaluate the efficiency of your current posts and apply the tips we have on the list to help improve its potential reach!
Tags: