Digital marketing covers a broad perspective. It serves as an umbrella for a bunch of terms. A newbie in the industry may not understand SEO, PPC and others jargon in the mix. But research and self-learning help them navigate the full scope of the topic.
Whether a self-learner or a veteran, there's still a bunch of things to learn in this fast-paced industry. Thus, they rely on the information from the community and other fans who follow the topic. Since a lot is going in digital marketing, the content people consume must be informative and essential to the rest of the community.
If you have been under a rock, here are five blogs you must bookmark to be on top of online marketing news, updates, and techniques.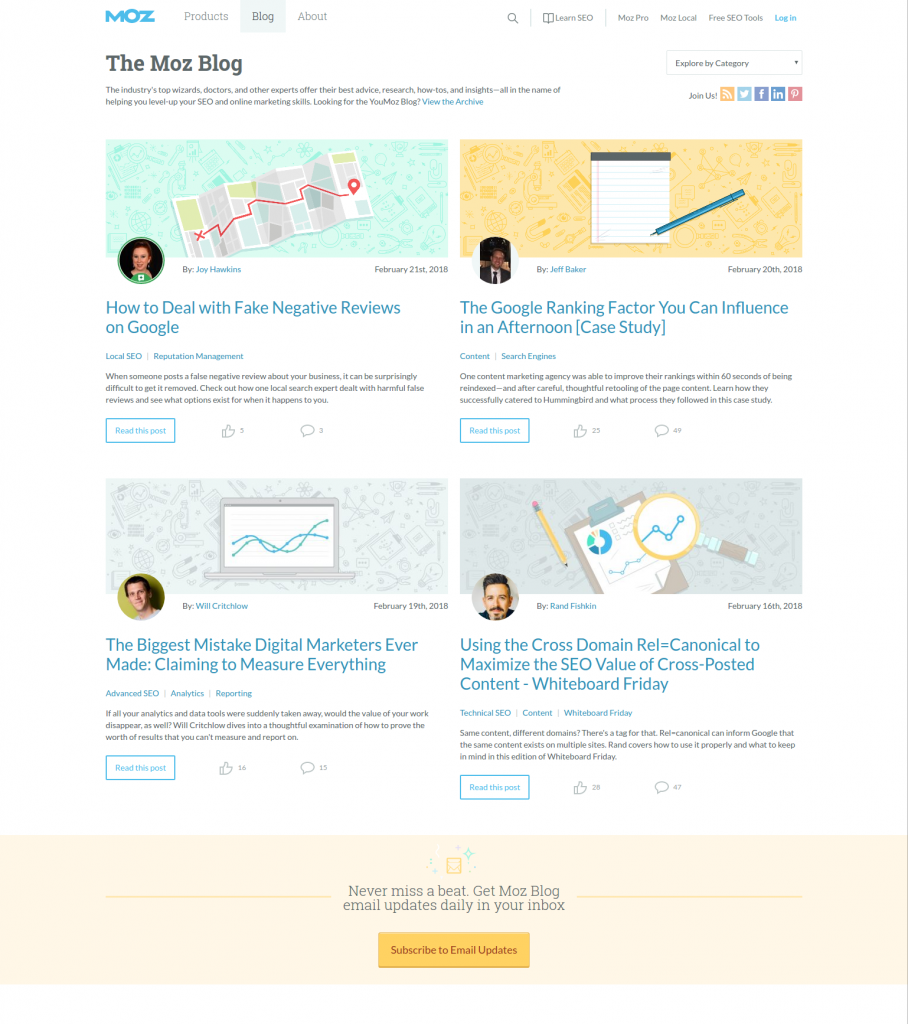 The blog is the go-to-guide for everything related to an SEO company – analytics, keyword research, link building, and content writing. It also has topics that can bring your online marketing skills to the next level. There are posts relating to branding, design, social media, and user experience (UX).
What's unique about the Moz blog is how each published advice, how-to, and insight is comprehensive. Beginners of SEO can grasp the concept behind each idea because of the simplicity in each explanation. Most of all, some posts come in a different format. You can read, listen or watch. It's up to you how you plan to consume the information.
Reason to bookmark: Whiteboard Friday SEO lectures by Rand Fishkin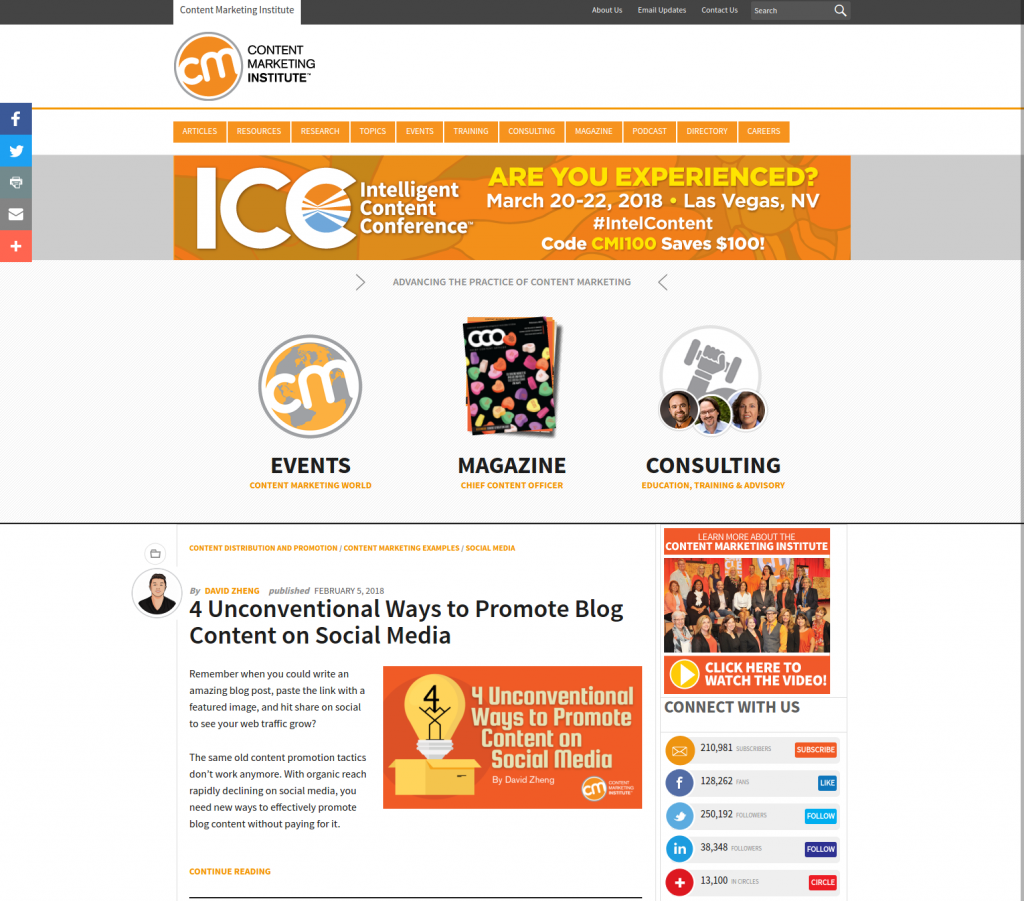 Explore a community of content creators and providers through Content Marketing Institute. The website has articles and resources on content creation up to distribution. It even covers the editorial process as well as the tools and techniques used in generating content for mobile and desktop platforms.
On top of the tips and tricks from the published posts, the website also features what's new in the content writing strata. There are also announcements on training and events for budding writers, marketers, and those who wish to leverage their existing skills.
Reason to bookmark: Free browsing of Chief Content Officer, a print, and digital magazine published quarterly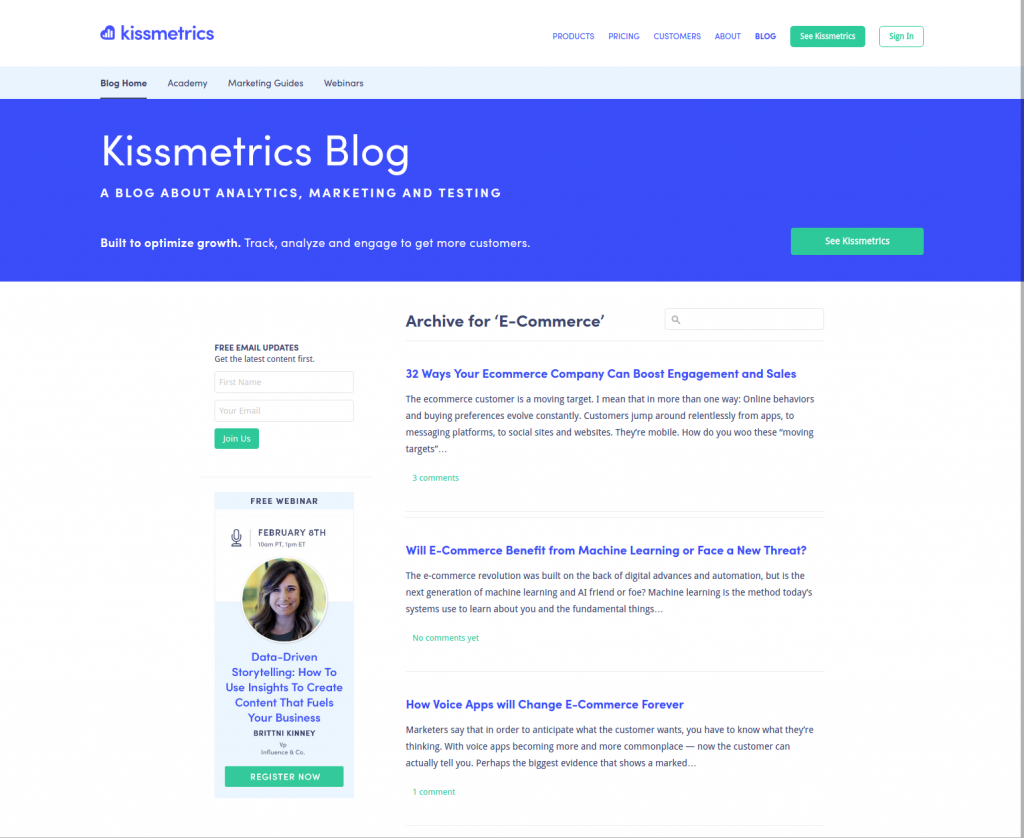 Real-time results and progress need representation. Kissmetrics provides studies and analysis on behavior-based engagement on social media. The blog, on the other hand, is an excellent reference for statistical reports between websites. Besides the comparison, it also includes the tools they use to arrive at the solution.
Kissmetrics is a useful guide to those who want an in-depth understanding of analytics. The blog also includes a discussion of SEO techniques as well as catchy and real-life sales and business operations relating to online marketing.
Reason to bookmark: Articles that explain the importance of conversions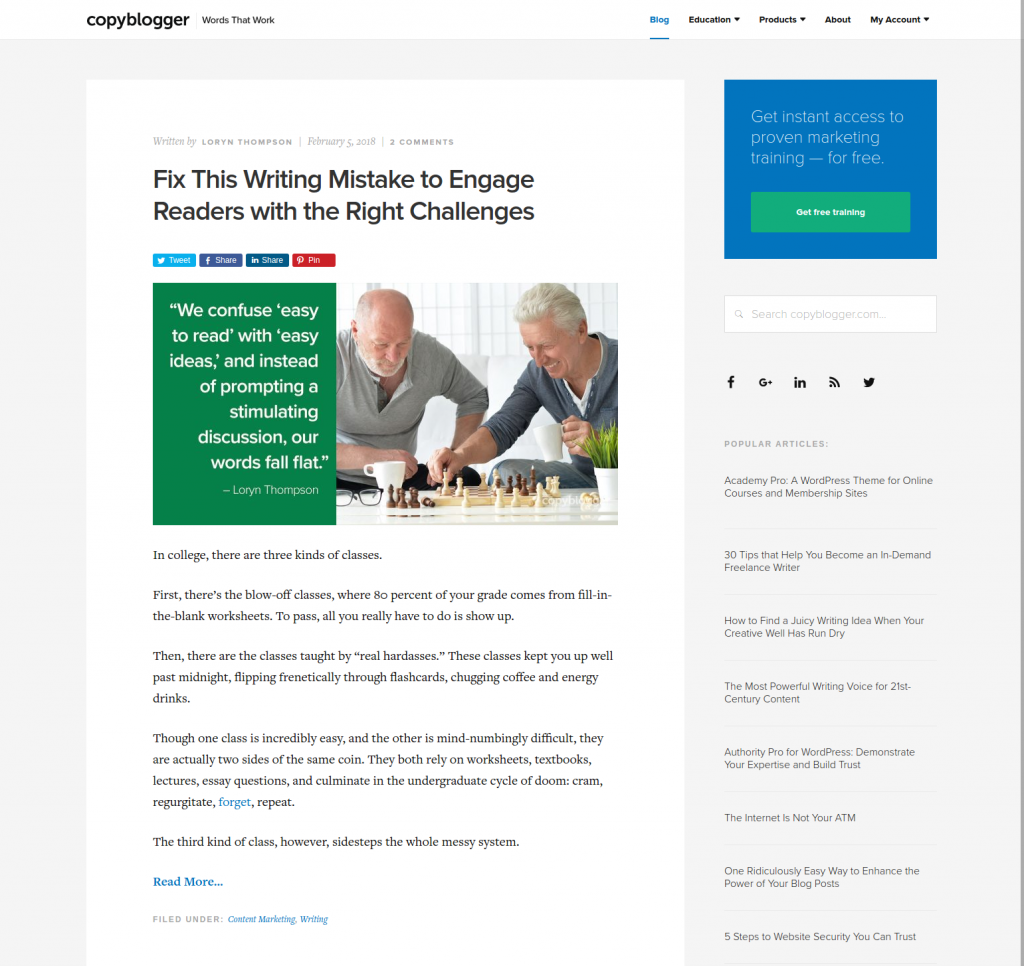 Investing in content marketing is the key to rank a website. As part of the search algorithm, it pays to have a solid content marketing plan and presence to maximize user engagement. A blog that provides information on such topic is Copyblogger. The company founded its operations on optimizing user engagement and traffic.
Though there exist different types of content, nothing beats the long-form writing. Copyblogger's website has a blog that tackles writing, creativity, and productivity. It also has articles on entrepreneurship, selling and freelancing – essential life tips that will expand your career in writing or blogging.
Reason to bookmark: MyCopyblogger, an online training resource that gives you access to a course and e-books.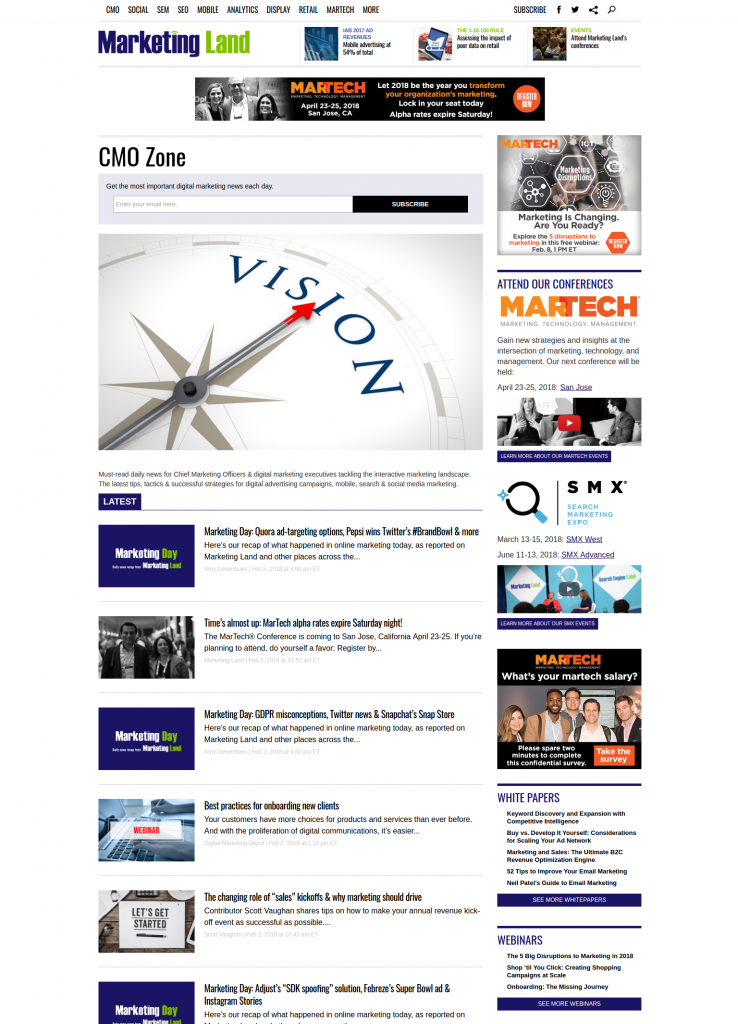 The website includes everything about marketing – email, mobile, social, and SEM. It even has a section for Chief Marketing Officers and digital marketing executives. It has an ongoing post called "Marketing Day" that reports what goes on in within Marketing Land and other places in the industry.
It compiles the news within the landscape, so you don't have to look anywhere else. The articles are a combination of online and traditional marketing. Everyone can catch up with the trends of the practices in the industry.
Reason to bookmark: Click-baiting featured images of each article
Lots of comprehensive and useful websites are available on the web. To ensure you aren't spending your time on useless and irrelevant blogs and online marketing news, you can narrow down your search. Specify what you need so you get more time learning and less time browsing.