After a digital marketing agency in the Philippines or elsewhere creates your website, the next step is to fill it with content that is relevant to the needs of your audience. There's only one way to do it – blogging!
However, managing a blog isn't a walk in the park. Imagine handling a corporate blog. It gives everyone a headache especially if there's no path or list to follow. Thus, it becomes a must to streamline the workflow. Whether you are on WordPress or some other blogging platform, laying a path as a guide makes a difference. Corporate and personal bloggers will appreciate the fact that their workload is less than ever.
The tips below are useful in streamlining the blogging workflow. Read on to find how you can turn them into a marketing strategy.
Tip #1: Get organized.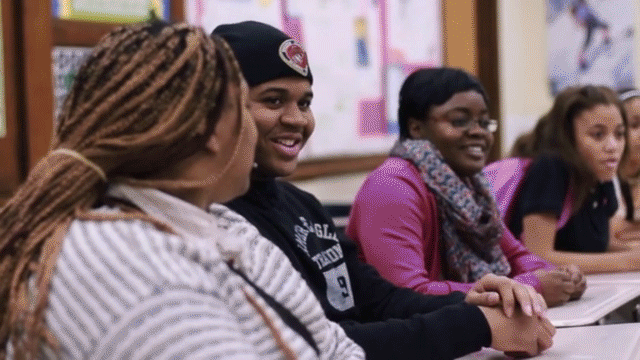 Being organized is necessary to bloggers and other online publishers. Each one has their editorial workflow the works for them. It can be a simple brainstorming session of content ideas. The workflow will depend on the number of people in your team. The writers, editors, reviewers, and publishers who produce, edit, and publish content will take a toll on the entire blogging continuum. Therefore, everyone must understand their role especially on the expectations regarding deliverables.
Creating a content calendar is a way to organize thoughts and task delegation. Since time management is essential to bloggers, a plotting the content to post and publish ahead of time leaves additional room for editing and improvement. Enforce a soft and hard deadline if work tends to pile up. The soft deadline is the time and day the content must be ready. The hard deadline is the period you must not postpone.
Tip #2: Find the time.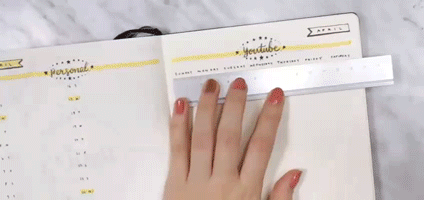 Avoid making excuses and commit to the task you must accomplish. Make blogging a part of daily life. Don't just do it during free time or during the times it's convenient. Corporate bloggers must be consistent, so they have to be serious about the process. The brand or business online presence relies heavily on continuously publishing fresh content. A schedule of the specific days and times of the week is a must for blogging alone.
Set a frequency of publishing on the blog. Those starting out can post one to two items per week. Still, new and existing blogs must continue to stick with the frequency of publishing to avoid looking dead. Getting back on the blog once a week or a month will push blogging efforts down the drain. Remember, it only takes at least an hour to create and publish a new post.
Tip #3: Save all ideas.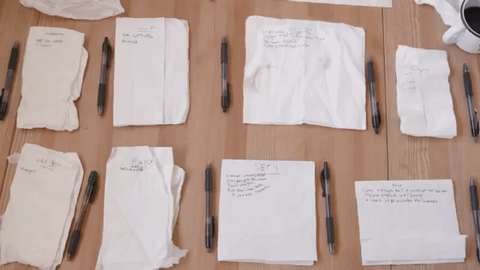 A creative mind almost never runs out of juice. Ideas sprout here and there like mushrooms in damp forests. It's best to have a notebook – paper or virtual – nearby to jot down a bunch of topics for the blog. Maintain a filing system so you can quickly move to the writing stage. It will also help you formulate impressions and opinions when in dire need of a topic.
Most of the ideas in the mind fleet with the passing of time. Whenever you have thoughts worth discussing, grab a notepad, phone or laptop. Record the idea. The impact of the topic generated is what comes out of sparing a minute from your usual workflow. Once in the process of writing, prepare at least ten articles in advance. Write three more in case of emergencies. That way you won't scramble to produce posts whenever you get sidetracked.
Tip #4: Use text editors.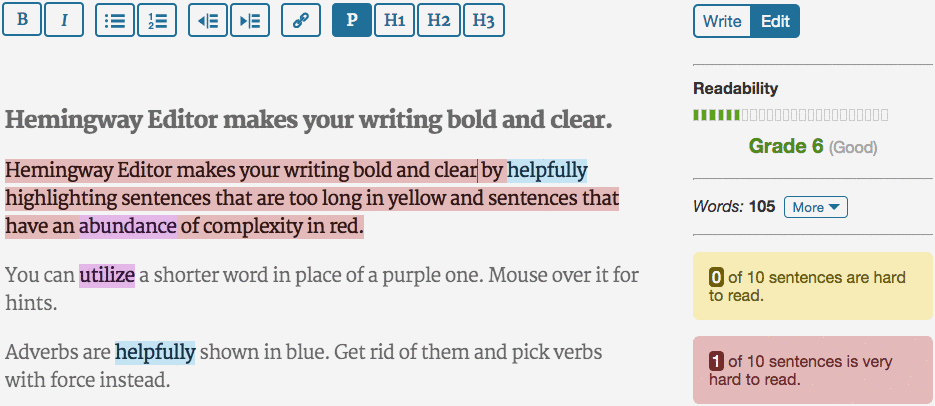 WordPress won't be available all the time. Hence, you must look for alternatives. Use text editors instead. Desktops, laptops, tablets, smartphones have apps and software for composing and editing long-form texts. Writing will be as easy as 1, 2, 3 since the text editor is highly portable. Not to mention, text editors are distraction-free and easily formatted. It cuts the job in half and makes the transfer to WordPress hassle-free. Copy and paste the content into a new post then add images. The result: a fresh content to publish right away.
Tip #5: Optimize images.
Accompanying images brings life to an article while capturing the interest of the readers. Photos, illustrations, and vectors are available in Google images, but some of them are subject to copyright. Ensure the visuals you plan to use are free for everyone yet always include an image credit. Most of all, resize images. WordPress has a plugin that drops free re-sizable photos right into your blog. Photo editors and enhancement apps and software have this feature, but some of them aren't available in a trial version. Still, there are several websites for resizing images on the web.
Tip #6: Consider other types of content.

Long-form content still dominates the SEO field, but nothing can stop the market demographics from changing. Generation Y (Millennials) and Z quick to consume content. They prefer videos for its authenticity and rawness. It shows people in action which breaches the gap between the screen and the audience. On the downside, using other content format requires new people on the team. Coordinate your needs, timeline, and plans to have content in time for publishing.
Time is the most precious asset in the world. Becoming an efficient blogger becomes a catalyst for success. Applying the tips above streamlines blogging workflow which results in staying ahead of strict schedules and deadlines. Eventually, there won't be a need to struggle and chase contents but a list of content to publish on well-organized and relevant blogs.
Note: This post was published on July 22, 2014. It has been revamped and updated for accuracy and comprehensiveness.
Tags: