After the digital agency in the Philippines or elsewhere had created your website, the next best step is to make its contents as relevant as possible. How'd you do this? By blogging! However, if managing the corporate blog is giving your staff a headache, there is a need to streamline your WordPress workflow to make it more efficient. For corporate and even personal bloggers, if you are looking for ways on how to do that, you are in the right place.
Tip #1 Get organized
Being organized is perhaps the most important tip to bloggers and other online publishers. And being organized means having your own editorial workflow. The workflow can be as simple as brainwriting your own content ideas before you write, edit and publish the content. Evidently, the workflow will depend on whether you are working alone or with a large team of writers, editors, reviewers and publishers. These processes take a toll on the entire blogging continuum. Regardless though, the workflow must be forward moving and iterative, and everyone should understand his or her role and what are expected of him or her.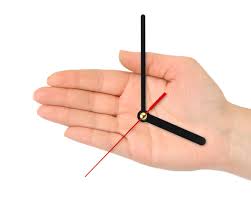 Tip #2 Find time
Making excuses just won't work. Commitment is a must. For instance, make blogging an essential part of your life. Don't do it on your free time. Corporate bloggers need to get more serious about it not just because it is their job, but because sometimes the entire online presence of the business relies heavily on continuously publishing fresh contents. Instead, allot specific days and times of the week for blogging alone. Anyhow, if you know what to write about and what images to include in it, it'll only take an hour or two to create and publish a new post.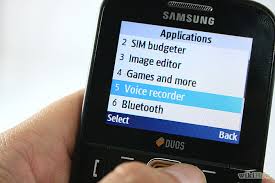 Tip #3 Capture ideas
Surely, ideas keep popping on your mind. Capture them immediately when you have those, so you need not chase them when you are in dire need of topics to blog about. Remember blogs start as ideas. Unfortunately, most of our ideas are passing thoughts and fleeting. When you suddenly thought of a good idea to discuss, stop whatever you are doing, grab your cellphone and record the idea. This will only take less than a minute of your time and yet the impact of such an idea will be immense once it is transformed into an article.
Tip #4 Use text editors
If you cannot take WordPress with you, you might as well look for alternatives. Text editors are usually installed on desktops, laptops and other mobile devices like your smartphone. Writing will be as easy as 1,2,3 since you have a highly portable text editor with you. Not to mention, text editors are distraction-free and easily formatted. By the time you are in WordPress, half of the job is already done. You simply have to copy and paste the content on a new post, add images and publish right away.
Tip #5 Optimize images
Accompanying images can bring an article to life while also capturing the interest of the readers. Most of us consult Google Images to find the right image to go with our posts. There is nothing wrong with this as long as the images are not subject to copyright. Just to make sure, you may use Creative Commons licensed images. WordPress has a plugin that drops free re-sizable photos right into your blog. Alternatively, there are many photo service providers online such as Shutterstock and Bigstock available for less than $10 per month.
Absolutely, time is our most precious asset. Using your time more efficiently can catalyze your blogging success. The tips above are specifically created to streamline your blogging workflow, staying ahead of strict schedules and deadlines. Eventually, there is no need to struggle and chase contents. Instead, you'll have a long list of blogs waiting to be published.
Tags: